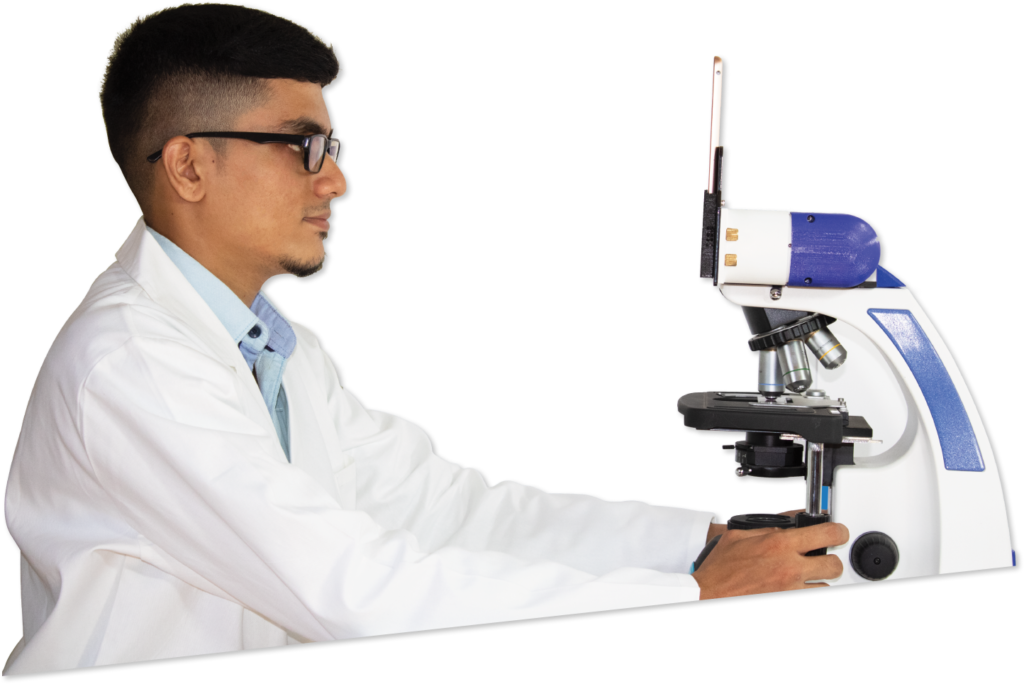 Cilika microscopes are designed to perfection keeping in mind the long-term occupational hazards of using microscopes. Our digital microscopes are ergonomically designed to ensure comfort and care and deliver the best results at the same time.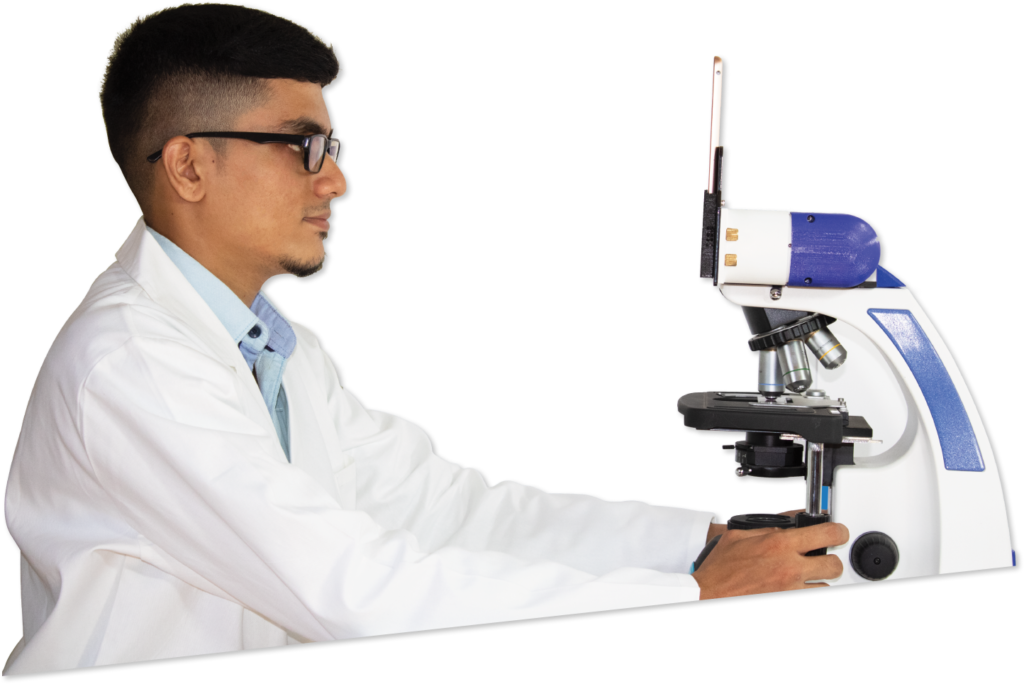 With Cilika's patented TrueView technology, you can capture 100% of the circular field exactly as the view unlike the conventional microscope's 50% reduced view. Observe and share exactly what you want or simply the whole field.
Digital Micrometry & Annotation
With Cilika Digital microscope, you can  perform linear, circular and free form measurements during observation and add comments, notes, explanations at the same time. 
With Cilika, you can capture, edit and export high-resolution images as required through our app. With adjustable image resolutions of upto 4128×3096 pixels, multiple colours, contrast, brightness settings and white LED illumination ensuring uniform lighting for the perfect image for publications and posters.
1500X magnification & Digital Zoom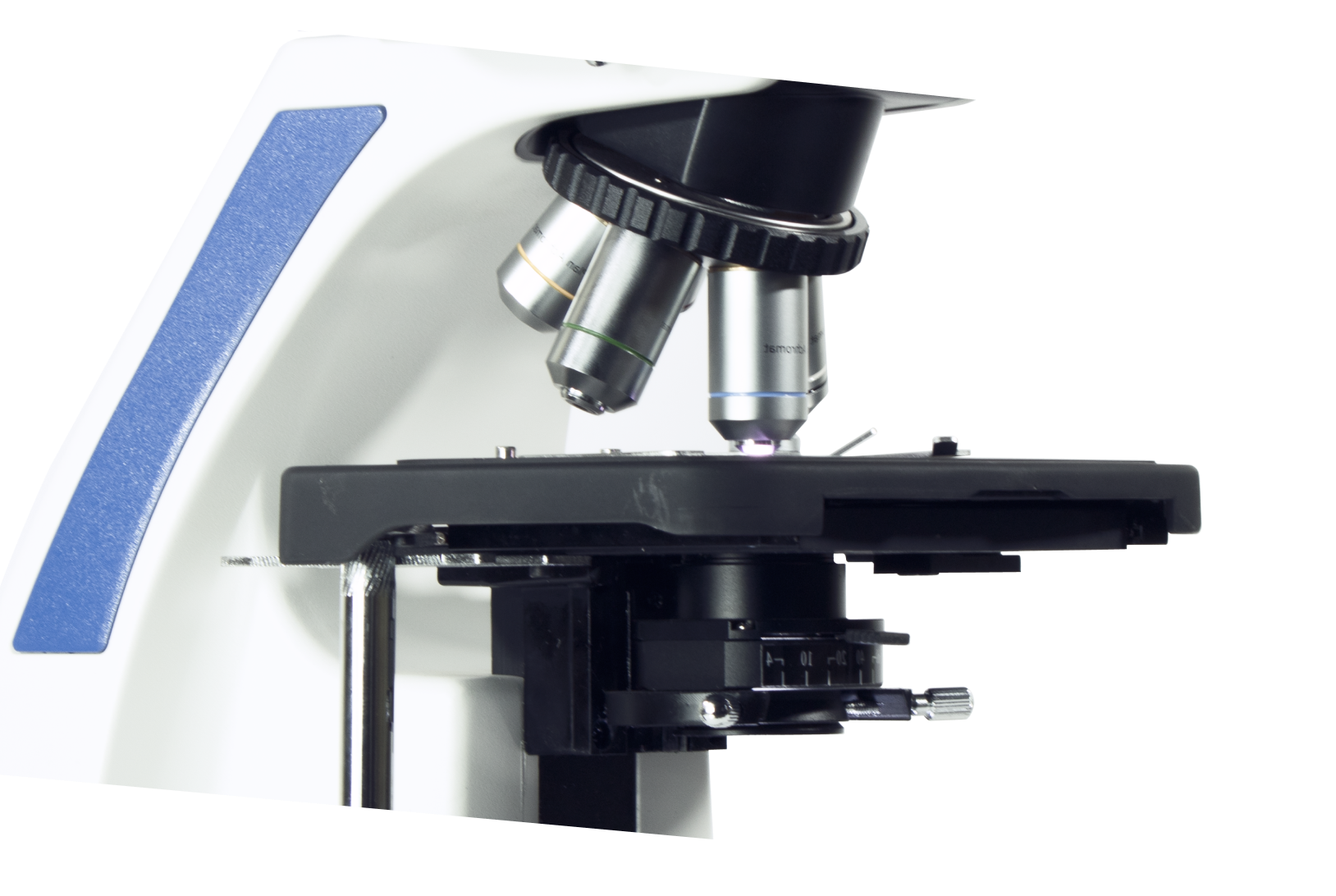 Cilika's high grade objective lenses combined with a uniquely designed compact optical system gives you the best ever images. Our quadruple/quintuple  nosepiece along with a 4X, 10X, 40X and 100X lenses donot compromise on magnifaction.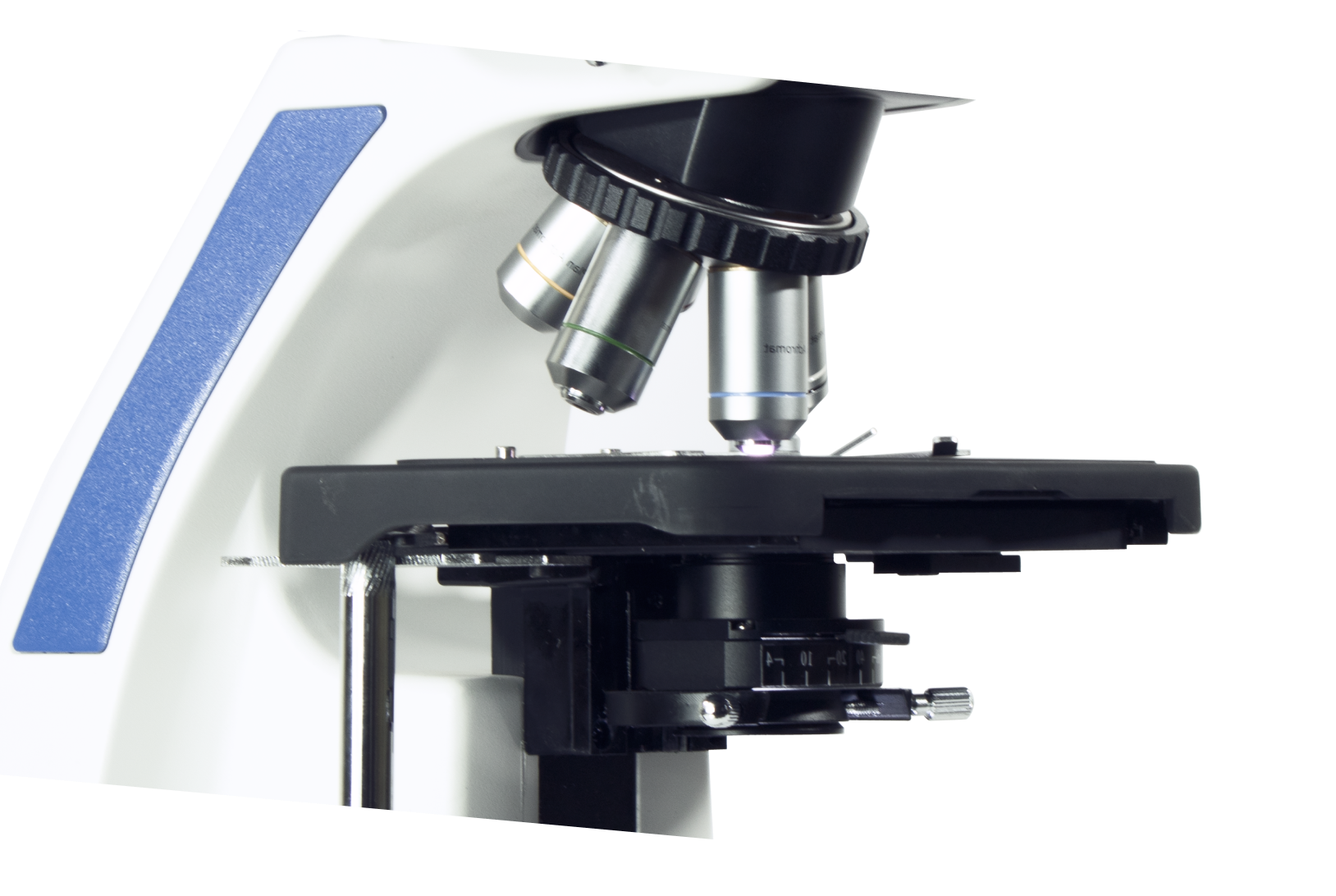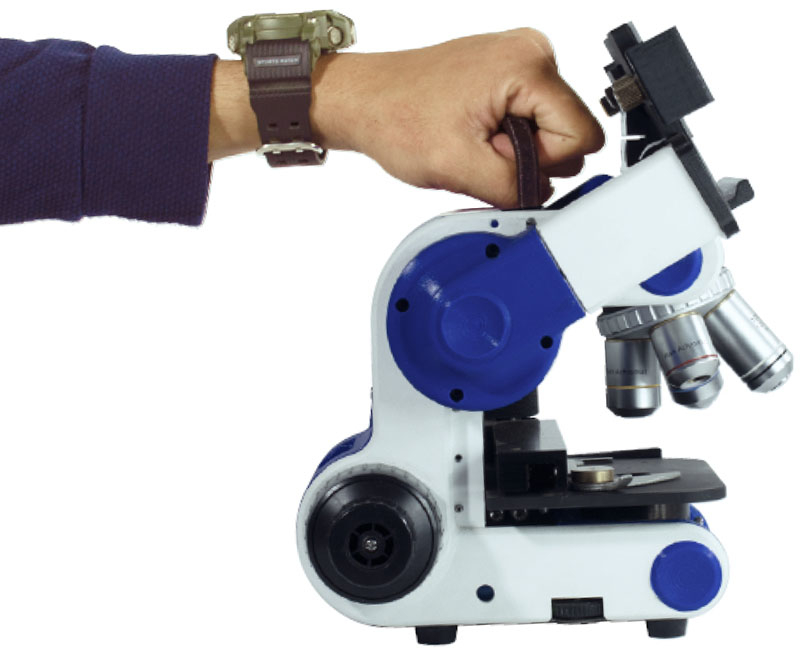 Travel friendly & Portable
CILIKA'S portable microscope is the battery-powered compact version of our microscopes for your field visits, inter-state seminars, lectures and more. With CILIKA you have the  option of carrying your microscope on your travels and work from remote areas without electricity.
Multiple Device Connectivity
Stream live demonstration on multiple devices simultaneously with CILIKA with the best quality visual and without any lag. Plan conferences and lectures with CILIKA'S disturbance free multiple device connectivity feature.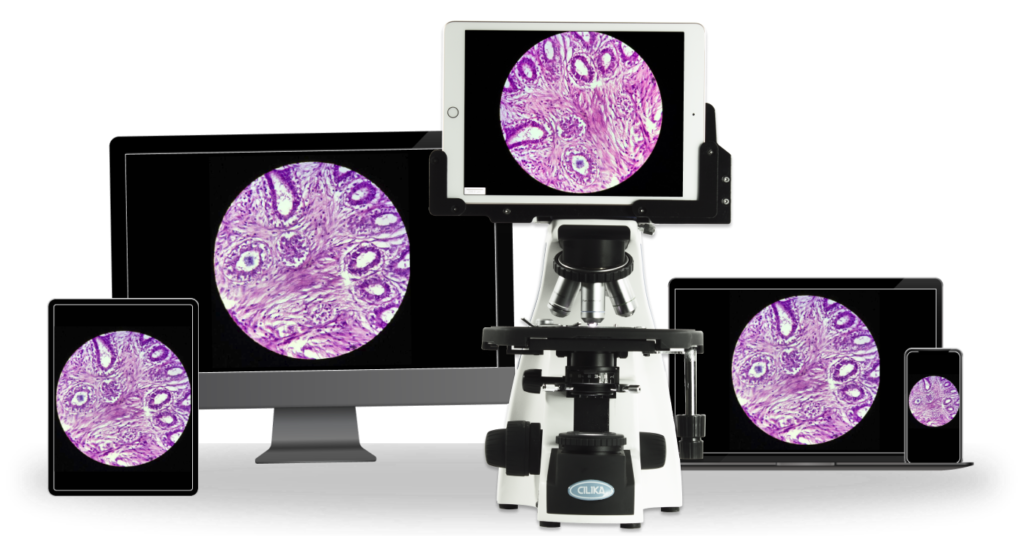 CILIKA microscopes have the best digital setup for telepathology. Professionals using CILIKA can live stream whole slides in real-time for second opinions and diagnosis with other pathologists or doctor as well as capture, store in the cloud and share high-resolution images and videos when needed.

With CILIKA Microscopes, one can observe whole slides and work from across the world remotely in real-time. Attend seminars, lectures and discuss unique slides in Trueview technology with your colleagues from the comfort of your home.

Sync your CILIKA with Google Drive with CILIKA's one-touch cloud storage safety and access all your data at the tip of your fingers through our app across all your devices. Click, store and share using WhatsApp, Telegram, Gmail, Google Drive and more with CILIKA.

Other methods for transfer
Share pictures and videos with colleagues and patients directly from the tab through messaging apps like WhatsApp, Telegram and also through emails.
Hundreds of Happy Clients
Here's what our customers have to say, when asked how satisfied they are with our products.


Dr Sandhya SundaramProf and Head Pathology SRMC
Over the last three years, CILIKA has become a useful asset to our department and a boon during the pandemic! We have used it without difficulty for teaching UG MBBS students in class and online, conducted seamless demonstrations for PG students and interdepartmental meetings.


Dr S TeckchandaniConsulting Pathologist, MD Pathology
I switched to CILIKA to be free from the neck pain caused due to the conventional microscope's long hours of bending. I have been using CILIKA with my iPad as the screen for over a year, and I have had no issues since. The clarity is fantastic, and the service provided is good too. I am able to take and store photos and videos and forward them to clinicians when required.

Dr. Rupesh GundawarMBBS, MD ONCOPATHOLOGIST
I can easily email photographs easily to consultants of other specialities, who need it for their presentations, etc. I can photograph areas for Ki67 counting, which can then be done more accurately on print outs.


Dr Raghunath Narayanan UnniCo-founder of Redepath Diagnostics
My colleagues and I are very happy with CILIKA! With CILIKA capturing images is easy, the image quality is great, and there's no lag in moving these high-resolution images. Sharing images and observations take less than 30 seconds. Recording measurements has never been this simple and accurate, and is of great help in reporting tumours and other large specimens.
Become a CILIKA user , connect to know more​
Email: contact@medprimetech.com
Phone: +91 89769 24214
MedPrime Technologies Pvt. Ltd.
2nd Floor, Plot no. A-246, Road no. 30-B
Opp.Wagle Estate Police station, Wagle Estate
Thane – 400604