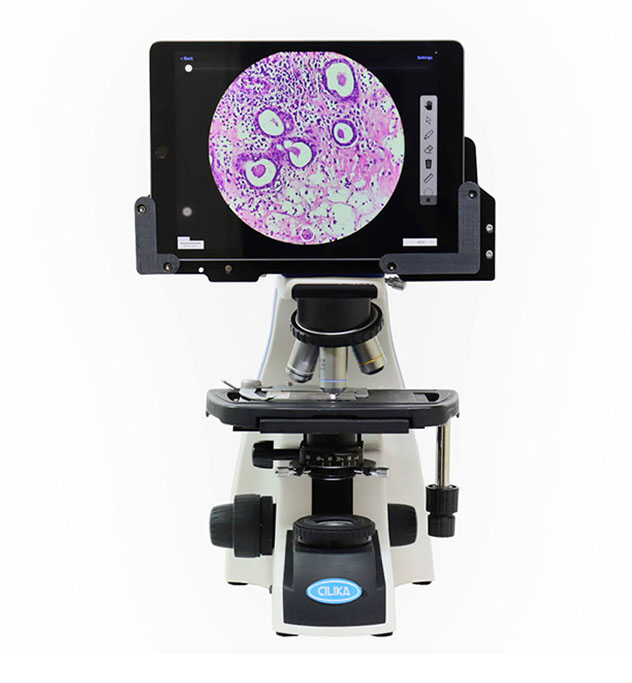 Benchtop
The best of both worlds, CILIKA's benchtop series is a digital microscope with a traditional body. It brings together the benefits of digitization, the comfort of ergonomic design, and the reliability and sturdiness of a traditional setup. With its adjustable variable angle feature, users can work for longer and continuous hours without occupational hazards.

CILIKA microscopes have the best
digital setup for telepathology Professionals using CILIKA can live stream whole slides in real-time for second opinions and diagnosis with other pathologists or doctors as well as capture, store in the cloud and share high-resolution images and videos when needed.

CILIKA microscopes are designed to perfection keeping in mind the long-term occupational hazards of using microscopes. Our digital microscopes are ergonomically designed to ensure comfort and care and deliver the best results at the same time.

With CILIKA's patented Trueviev technology, you can capture 100% of the circular field exactly as the view, unlike the conventional microscope's 50% reduced view. Observe and share exactly what you want or simply the whole field.

Sync your CILIKA with Google Drive, with CILIKA's one-touch cloud storage safety, and access all your data at the tip of your fingers through our app across all your devices. Click, store and share using WhatsApp, Telegram, Gmail, Google Drive and more with CILIKA.
Observe slides at a comfortable 30% viewing angle for hours without straining your neck or back with its variable viewing angle feature.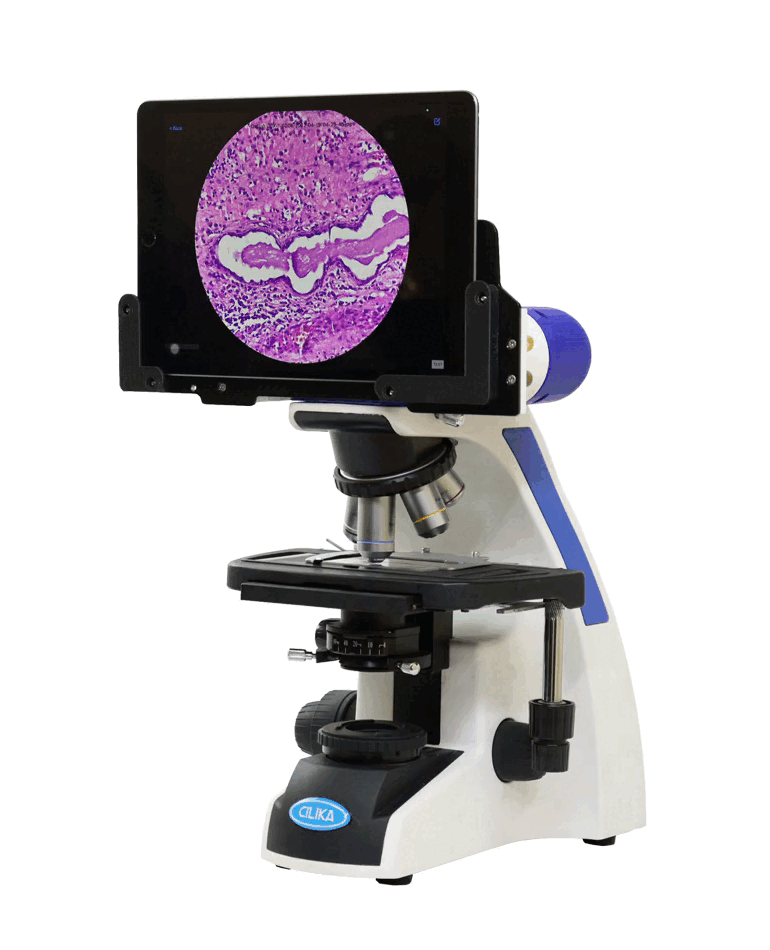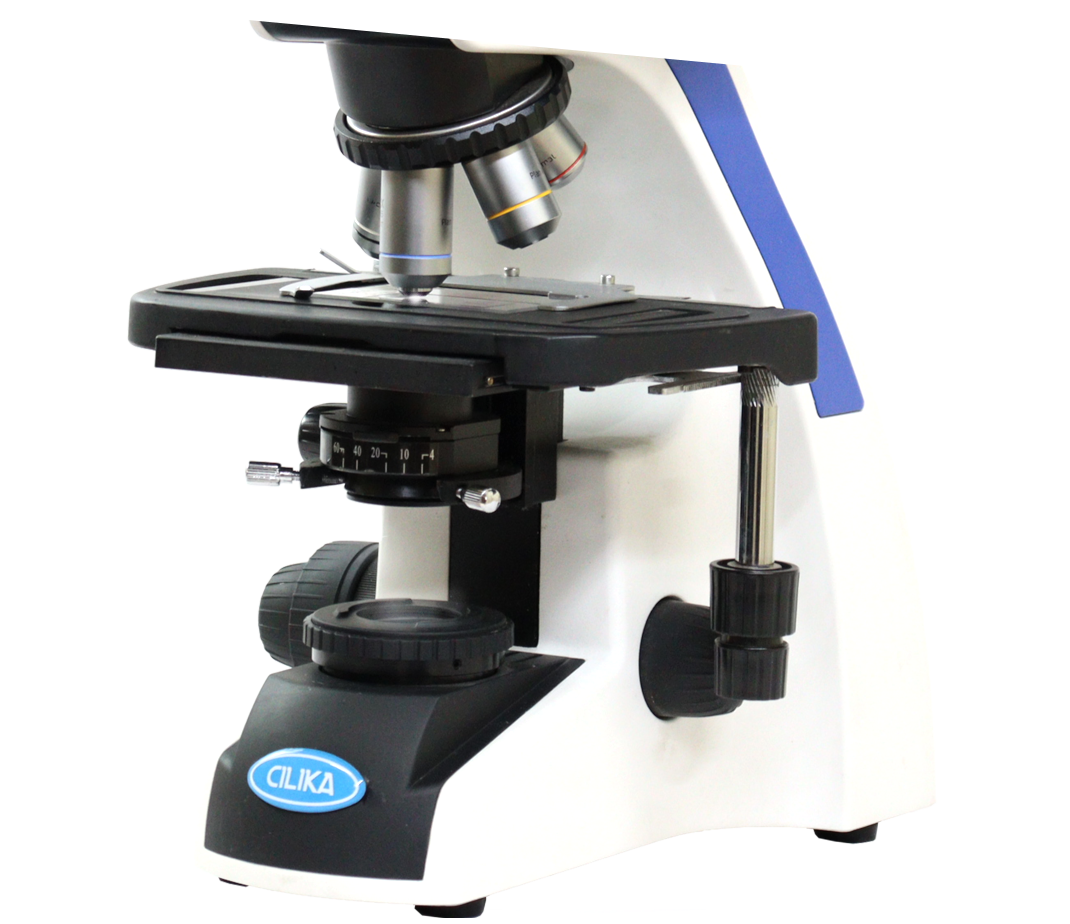 5200 mAh Lithium ion battries
provide 15-hour backup and allow you to travel and work without a power supply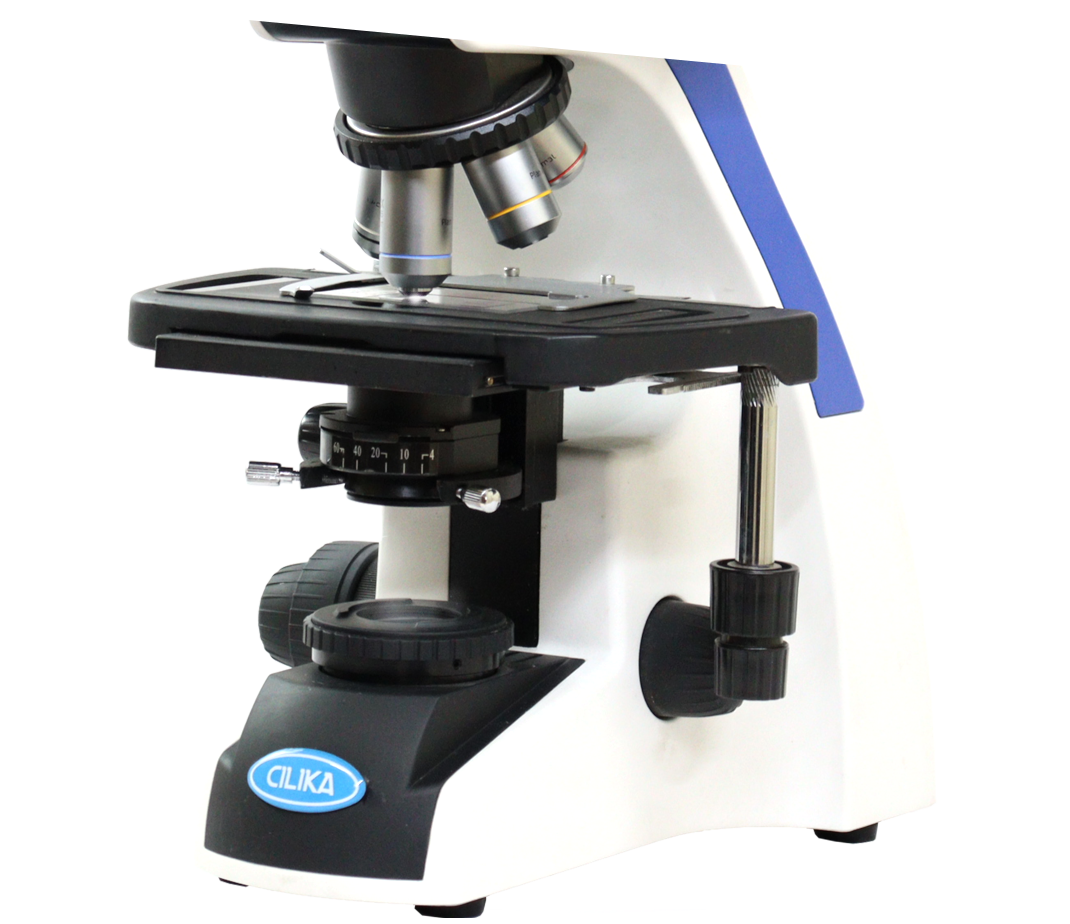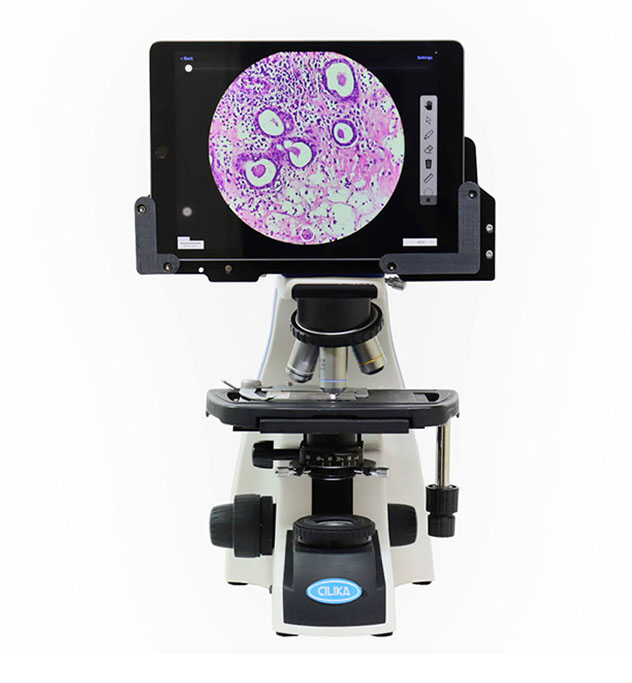 The Benchtop series is a digital microscope but with a traditional microscope body for the familiarity and comfort of its users. The traditional body facilitates a quicker learning curve for the digital processes.

Frequently Asked Questions
Which microscope is most suitable for my application?
Your choice of microscope is highly dependent on its use. Once you determine whether it is to be used in a lab, an educational setting, or by pathology students, you'll be able to determine the most important characteristics.  
If the primary objective is to capture images and videos – the mobile option is an economic solution.
If the microscope is for routine microscopy or involves sample observations on the screen, then tablet models are recommended.
Also need to add about choosing between portable and benchtop versions - we had made this distinction once for social media posts. U can use content from there. Also, it may be better to break this up into 2 questions. How to choose bw portable and BT, and between phone and tablet models.
What makes CILIKA digital microscopes ideal instruments for these tasks?
Digital microscopes are designed for quick, high-quality images with quality control, failure analysis, and documentation. These images must be calibrated, which means that measurement data taken from the image, such as dimensions, are correctly quantified and accurate.  Suitable software enables easy analysis of images.
For example, measurements can be recorded with images, they can then be annotated and stored in a standard format and used in reports, presentations, publications, or discussions with colleagues or customers.
What are the different types of lenses for Cilika digital microscopes?
Cilika Digital Microscopes have finite and Infinity Corrected plan achromat Lenses installed in the specific models.
I havn't heard of MedPrime Technologies before, have you been manufacturing for a long time?
MedPrime Technologies has been manufacturing for many years.  During this time, we have won several awards and filed multiple patents for our innovative technology.   
When you buy a product from MedPrime Technologies, you can expect professional after-sales service and a fully trained staff to help with both- the product and technical knowledge.
How much time it takes for a Cilika microscope to charge and how much is the battery backup?
It takes around 3-4 hours to charge the CILIKA Portable microscope 100%, and it has up to 13-14 hours of battery backup.
Email: contact@medprimetech.com
Phone: +91 89769 24214
MedPrime Technologies Pvt. Ltd.
2nd Floor, Plot no. A-246, Road no. 30-B
Opp.Wagle Estate Police station, Wagle Estate
Thane – 400604